Milesians ( Scythians ) Discuss?
---
Anybody interested in discussing a Scythian settlement in isles?
Left an image from Perthshire on the right a scythian gold from the Ukraine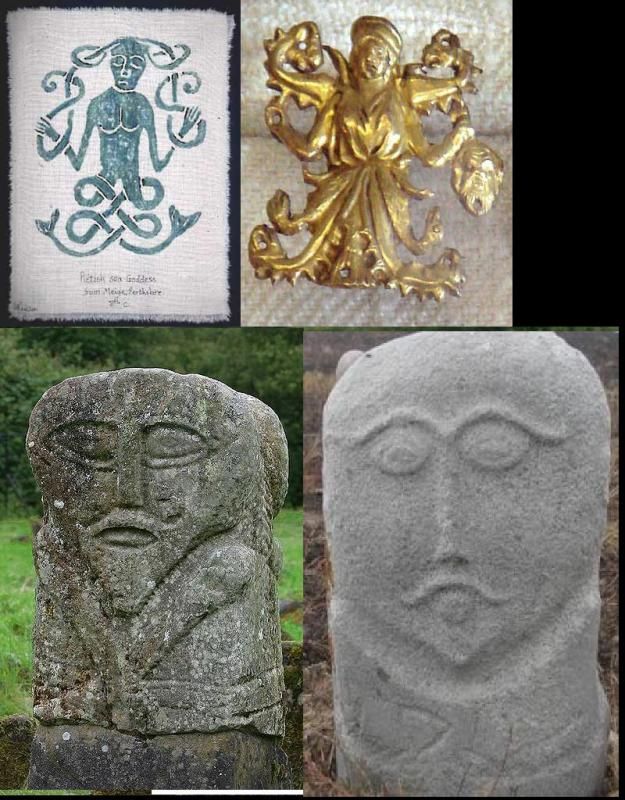 Left a Stone Figure from Boa island northern ireland, on the right a Scythian Kurgan Stele from Kyrgyzstan.
Similarities between The Goddess Brigid and Scythia's Goddess Tabiti.
Red Hair Blue eyes. Both ancient societies were known for thier chariot skills.


Pictish Beast
Scythian Ibex


---