Priory House, Christchurch
Priory House is a Grade II listed property dating from 1763. It is associated with the merchant, amateur naturalist and director of the Bank of England, Gustavus Brander (Born 1720 – Died 21 January 1787)*, who either built or renovated it. For a time in 1807, the future King Louis Philippe I, of France (Born 6 October 1773 – Died 26 August 1850) resided at Priory House whilst in exile during the French Revolution.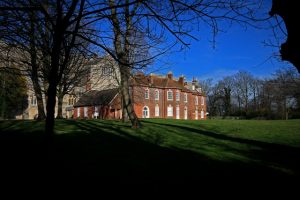 According to a Dorset Echo entitled 'Haunted Hotspots' (10/12/2002), Priory House is one location in Christchurch where a ghost has been spotted.
* Gustavus Brander was also a member of the Society of Antiquaries, the Royal Society and a trustee of the British Museum.