THE INTERNATIONAL FORTEAN FILM FESTIVAL
The 'International Fortean Film Festival' is run by filmmakers and people with a passion for all things weird and paranormal, for filmmakers and people with a passion for all things weird and paranormal…
ABOUT THE FESTIVAL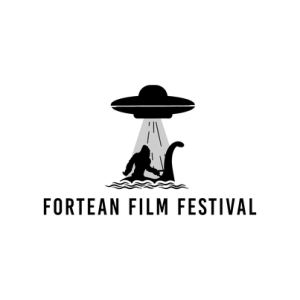 We are non-elitist and non-political, and welcome entries from all Fortean filmmakers around the globe irrespective of age or experience.
The event will begin with the opening première screening on the evening of Friday 27th August, followed by a full day of film screenings on Saturday 28th August. The awards and winners will be announced after midday on Sunday 29th August; right here on FilmFreeway, on the official website of the Fortean Film Festival, and also on social media.
The categories include; movie (short), documentary (short), movie (feature), documentary (feature). Short submissions are less than 45 minutes in duration; feature submissions are more than 45 minutes in duration. Additional categories may be added for specific genres (such as science-fiction, horror, comedy, action, etc), soundtracks, audio effects, visual effects, cinematography, animation, directors, producers, actors/actresses, TV shows, webisodes, or others depending on the submissions received.
Live screenings will be held annually at physical locations in the United Kingdom; however, in any such event that a lock-down may impact the in-person live event, there will be provisions made for an online alternative as a contingency measure to ensure the festival definitely takes place.
The Fortean Film Festival features an all-star judging panel comprised of several world-leading figures in the fields of paranormal investigation and cryptozoology, as well as TV personalities and industry professionals.
THE JUDGING PANEL
James "Bobo" Fay
Affectionally known as "Bobo", James is a world famous 'squatcher, member of the BFRO, and star of Animal Planet's hit TV show 'Finding Bigfoot'. He is a passionate cryptozoologist, paranormal investigator, TV presenter, and also has acting credits to his name. As his nickname would suggest, he is a hardcore science-fiction buff and his passion, love and knowledge of the genre are rarely matched.
Doug Hajicek
Doug is a TV producer who has also pioneered new scientific advancements in the field of cryptozoology. His smash-hit TV series 'MonsterQuest' aired on the History Channel, and he was not only responsible for leading the research team that first recorded footage of a living giant squid in its natural habitat, but also for designing and building a bespoke camera system for the task.
Sapphire Sandalo
Sapphire is an animator, illustrator, and podcaster in Los Angeles. She created the popular ghost story webseries and award-nominated podcast 'Something Scary', and now runs the webseries and the award-winning podcast 'Stories With Sapphire'. She is a recurring paranormal expert on 'Paranormal Caught On Camera' and 'Paranormal Nightshift' on the Travel Channel.
Matt Everett
Matt is an award-winning film director and video editor. He has over 150 international broadcast credits to his name and has worked globally in various production roles. He works for UK Channel 'Property TV' and is also the owner of 'Dragonfly Films'. Specialising in documentary production, he has made many gritty independent documentaries about survival, adventure, culture, travel, mythology, the paranormal, and unsolved mysteries.
Neil Gregory
Neil is a video editor, journalist and the host of the 'We Needed Roads' podcast, which is dedicated to discussing and reviewing films and movies, and the motion picture industry. He has had articles and written film reviews published, and is attuned to high production values and standards of quality. He is an avid and passionate fan of comic books and the genre of science-fiction, and works regularly for UK Channel 'Property TV'.
Jon Downes
Jon is a folklorist, historian, cryptozoologist, ufologist, lecturer and author. He is the director of the 'Centre for Fortean Zoology' (CFZ) and has worked on numerous television broadcast productions, including work for the BBC and ITV in the United Kingdom. He produces his own online TV show 'On the Track (of Unknown Animals)', but is also known for his writing and literary works.
Carl Marshall
Carl is a cryptozoologist and podcaster with a specialist background in entomology. He is credited with discovering scientifically-verified evidence of big cats living wild in Britain that was published as a peer-reviewed piece in the journal 'Animals & Men'. Carl is the assistant director of the CFZ and has a broad interest in all aspects of zoology, cryptozoology and sceptical paranormal investigation.
Dr. Darren Naish
An author, palaeontologist and scientist, Darren is an expert in ancient species and the geological past, with specialist interests ranging from dinosaurs to big cats. He has featured in and worked on numerous television productions, including work for the BBC, the History Channel and Dragonfly Films. He is a keen fan of science-fiction literature, television and movies.
Lee Roberts
Lee is a ghost-hunter, paranormal investigator, TV presenter and producer. He stars on Mindscape TV, the Travel Channel's 'Paranormal: Captured', 'Paranormal Survivor', and the UK TV show 'The Hauntings'. He has starred in several feature films, and also founded the company 'Haunted Events UK' which offers the ultimate paranormal experiences at the most haunted locations in Britain.
AWARDS & PRIZES: –
It is a multi-level award festival with opportunities to receive award laurels for OFFICIAL SELECTION, BRONZE, SILVER, GOLD, PLATINUM, and WINNER in each category.
The 'Judge's Award for Best of Show' will be presented alongside a 'Certificate of Excellence' in Filmmaking and/or Fortean Studies to the submission which they deem to be the overall best entrant in the festival.
There will also be an 'Audience Choice Award' which attendees of the live event will be able to vote for in-person.
CATEGORIES: –
Documentary (Feature)
Documentary (Short)
Movie (Feature)
Movie (Short)
Trailer
Poster/Press Kit
Music Video
60 Second Extra-Short Challenge
Webisode
Director
Producer
Cinematography
Soundtrack
Visual Effects
Audio Effects
Science Fiction
Horror
Mystery
Paranormal Investigation
Cryptozoology
Ufology
Conspiracy
Comedy
Drama
Animation
Stunt Scene
Actor
Actress
Performance
Make-Up and Costume
Editing
Drone Footage
Experimental
FIND OUT MORE AT: http://www.forteanfilmfestival.com/
SUBMIT YOUR FILM AT: https://filmfreeway.com/InternationalForteanFilmFestival