West Terrace, Buckler's Hard
Buckler's Hard is a hamlet and heritage attraction on the edge of the New Forest in the Beaulieu Estate. Since the 1700's Buckler's Hard has been known for ship building and amongst the many vessels created here for the Royal Navy they include three that fought at the Battle of Trafalgar in 1805.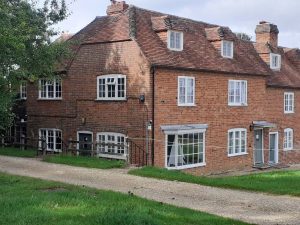 The museum mentions a local legend associated with 74 West Terrace. According to the story the cottage is or was haunted by Anne Norton who threw herself from one of its windows when she was crossed in love.